ASTROHUND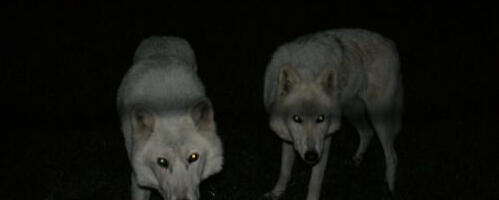 WHAT I SEE IS UNREAL.........
I'VE WRITTEN MY OWN PART...
EAT OF THE APPLE, SO YOUNG,
I'M CRAWLING BACK TO START............................
ABOUT ME
I DO BELIEVE THOSE BONES ARE ME.
HELLO! I'M KNOWN AS ASTROHUND. MY REAL NAME IS JADA, BUT FEEL FREE TO JUST CALL ME JAY.

I AM A BLACK NON-BINARY ARTIST, AND I MAINLY PREFER THEY/THEM PRONOUNS, BUT ANY ARE FINE WHEN REFERRING TO ME.

I MAINLY DRAW CANINES, FELINES AND OTHER ANIMALS, AND SIMPLY STUFF THAT I'M INTERESTED IN AT THE MOMENT. I MOSTLY POST CONTENT ABOUT MY ORIGINAL CHARACTERS, BUT I SOMETIMES DO FANART FOR THE FEW FANDOMS I'M APART OF.

I AM NOT GOOD AT ANSWERING MESSAGES QUICKLY, BUT FEEL FREE TO DM ME ABOUT ANYTHING, WHETHER YOU HAVE ANY QUESTIONS OR JUST TO SAY SOMETHING!
---
INTERESTS
HEAVY/thrash/classic METAL/HIP HOP [ANIMALS AS LEADERS, LIL UZI VERT, MF DOOM, PLAYBOI CARTI, NICKI MINAJ, KANYE WEST, ALICE IN CHAINS, ETC]

WARRIOR CATS

ANIME/MANGA [JUJUTSU KAISEN, JJBA, HXH, COWBOY BEBOP, GOLDEN KAMUI, MHA, DEMON SLAYER, NEON GENESIS EVANGELION]

GRUNGE/EDGY AESTHETICS [SURREALISM]

THE COLOR RED

VULTURE CULTURE [BONES AND SKULLS]

STREET ART AND GRAFITTI

MY INSPIRATIONS [CANISALBUS, ROTTINGSEAMS, WHOLESALEFAILURE, MISCHIEVOUS.CUR, QUIMCHEE, CANISINFERNALIS, ROTT.ROTT, BABEZORD]

MAKING NEW CHARACTERS!!!

MY FRIENDS!!!!!!!!!!!!!!!!!!!
---
COMMISSIONS

FLYING NOT YET QUITE THE NOTION.
TERMS OF SERVICE
i'm not the one you know.
I reserve the right to refuse a commission for whatever reason it may be. i accept these on a case-to-case basis, so my availability or willingness may not be guaranteed.
---
CAPABILITIES + LIMITATIONS
My skills are the strongest with animals, more specifically canines, felines and any other animals that are remotely similar in the slightest.

i will not be willing to draw any art that contains any not-safe-for-work elements other than slight gore and/or violence.

i am willing to experiment with other art styles that are vastly different from my own.
---
COMMUNICATIONS
in regards of your commission, you are more than free to message me on the commission's progress every now and then. however, please do not continuously badger me about it. i'm very susceptible to losing motivation, so please do not stress me or it will only further hinder progress.

once i accept your request, i will send you an initial sketch or 'progress shot' of the commission to ask for your opinion. you're free to ask me to make any changes or adjustments to the piece. i will not continue working on the commission until i get your input and confirmation.

finishing up a commission usually takes me anywhere between a week or a full month or more, depending on my motivation and/or complexity of the commission. overall, i work at a variable pace.

you are allowed to contact me via a DM on instagram, or a dm on discord. my discord username and tag is Kanye west #5294.
---
PAYMENTS
for usd, i accept payments via cashapp, ko.fi or paypal.

if you are coming from chickensmoothie, i do have an art shop thread, but as of now, it is closed indefinitely until i feel as if i'm able to do commissions on there again. my commonly accepted, and most preferred, payment is in chicken dollars. (c$)

alternatives such as deviantart points and/or art/character trades can be negotiated. i'm open to most things, but for now, i am prioritizing usd payments.
---
REFUNDS
please let me know as soon as possible if you will be unable to complete a payment before i continue on with the commission any further.

if for whatever reason that i have to cancel your commission, you will be reimbursed fully.
---
FINISHED ART
if you upload the finished piece on toyhou.se, please credit me via my toyhou.se account (ASTrohund). if you upload anywhere else besides toyhou.se, please credit me via my instagram. (@astrohund)

once you receive your finished commission, you are allowed to tweak whatever said commission slightly, whether it be resizing, cropping, or changing the color scheme as long as my credits are kept.

you are NOT, and i repeat this firmly, allowed to remove my signature or remove my credits for whatever reason at all. if i catch you doing this, i will blacklist you from commissioning me ever again in the future.

if you commission me for a design, and decide to resell or trade it off, please link the new owner to my terms of service.

for designs, you are not allowed to resell for higher than the base price that you paid me for, if said design does not contain any commissioned art that was paid for in usd.
---
QUEUE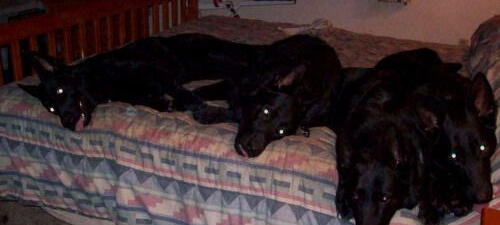 and yet i fight this battle all alone.